CAUGHT IN THE ACT!!! - CLICK HERE TO SIGN ———>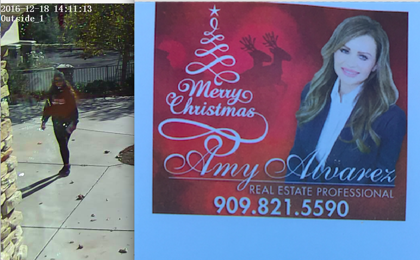 Daniel A. Ottolia is the HEAD Supreme Court Judge in the Riverside County Courts. Mr. Ottolia (as there is nothing honorable about him) filed a California Form 700 Third party Graft benefits. which lists his Wife Liz Ottolia, a licensed Real Estate Sales Person , company First Team Real Estate 200 SOUTH MAIN STREET STE 100 CORONA, California Zip:92882 as income under this form.

How they typically operate, is once a judge enters a ruling which benefits the bank, (i.e. a Unlawful Detainer court, denial for a restraining order, while the case is actually being heard in federal court under federal title issues that the state courts do not hold jurisdiction to rule upon), they send out an agent before the home owners attorney is made aware of the ruling, in order to introduce themselves as a local agent randomly knocking on doors to hand out notepads. This particular agent was caught in the act the day after such an adverse ruling, in order to scope out a $75k commission referral of a property illegally foreclosed upon without a mortgage.

This particular court, actually denied a person holding a disability, the right to have an (American with Disability) ADA agent present. This is a violation 12-203 of the American with Disabilities Act where this particular judge, RIGHT NOW, CANNOT HOLD IMMUNITY FOR BREAKING THE LAW and violating this particular home owner's CIVIL, HUMAN and PROPERTY rights. BTW Mrs. Alverez, from Realtor to "Realtor" you make me sick. You may want to review this COE form you took oaths to (which does not including helping the head justice at the Riverside Superior Court rob homeowners from their homes so you can get paid a kickback) COE1950(1)

As for Mr Ottollia, this particular judge, has actually been observed asking the distressed homeowner about the features of the home, by making comments such as "wow, that really must be a nice home" and encouraging the distressed homeowner to explain to him the homes features, in an open court room to feel out if the home warrants an investment flip. When he was called to the table for these activities, he actually had the banks opposing council come to his defense and attack the homeowner, where the judge dismissed his own reclusal demand, upon technical errors with the filing, and not on the actual merits it held. (What a piece of work - violation of CANNON LAWS much?)

The First Team Real Estate office address at his wife's home town office, has several office identification numbers. Their Corporate office appears to be in Irvine and they have 1573 agents and 4 designated officers. They have 29 DBA's and 36 franchise offices located in various cities: Anaheim, Arroyo Grande, Bakersfield, Beverly Hills, Big Bear, Cathedral City, Corona, Fullerton, Huntington Beach, Irvine, Ladera Ranch, Laguna Beach, Laguna Niguel, Long Beach, Palm Desert, Oceanside, Marina Del Ray, Mission Viejo, Newport Beach,Pasadena, Palm Springs, San Clemente, San Diego, Seal Beach, Sunset Beach, Temecula, Tustin, Yorba Linda, Valencia, and Westlake. If you were foreclosed after a battle with the courts, click here to see if your property was listed with this company. We have documented court cases which lead to illegal foreclosures of hundreds of properties, as far down as San Diego. Been busy building this little network - haven't you "your honor"

The First Team office located at 200 S. Main Street STE 100, Corona CA 92882 has the following office codes where they upload this information into the Multiple Listing Services (MLS). They one with links are the office codes used to upload these REO bank real estate owned properties. IWGP (all 1) PB489 (all 6) KFTM02 (still sorting through 371) so far, we have not found one that did not come from these courts… Additional offices are being added and soon will have an excel list of ALL these companies Dirty REO COURT CASE TRANSFERS THIRD PARTY GRAFT BENEFIT involvements. Ain't freedom of speech and freedom of information a hoot? What this means "Your Honor" is that the people of your home town, are a bit miffed… They want you, your wife, and your families DIRTY HANDS out of our town, and they want YOU and YOUR DIRTY side Real Estate Gig FRIENDS, under full investigation with the DOJ, FBI, DRE, and are very likely going to unload those CANNONS to DEMAND every court case involving these REO's be re-opened and re-tried at the federal level while your personal accounts, and every person through whom profited at your vested interest REAL ESTATE Co. are FULLY investigated and FURTHER brought before the IRS, US DEPARTMENT OF TREASURY for each and every 911 subsidy that issued a 1099-A or 1099-C on behalf of the federalized banking "system" against these REO victims FOR THE AIDING AND ABETTING OF THE CONDEMNATION OF OUR PROPERTY IN VIOLATION OF THE 4th 5th and 14th. AGAINST the USA while CHOOSING to profiting at the expense of the victims of the mortgage crisis, you swore oaths to protect. Hope you saved some of that money for your Caveman buddies, because you are going to need it should a class action been deemed necessary.

WHAT THIS MEANS TO THE REST OF US MEMBERS OF WE THE PEOPLE, is that ANY case naming a Bank Defendant in these courts will be in automatic jeopardy of CONSTITUTIONAL VIOLATIONS of the 5th and 14th amendments. as it would appear these courts have an arrangement with the federalized banking system to filter third party graft benefits to this very Real Estate Company through Opposing councils Bank clients for each and every Bank client they are contracted with for their REO referral business. The referral banks seem to mostly be connected with Wells Fargo, Bank of America, Countrywide, HSBC, Deutsch Bank , Provident Savings Bank, Bank of NY.

This is Partial Excel Document of the properties being extorted in these courts side Real Estate Graft gig. This was enough to establish a pattern of probable cause. Dirty Deeds This is the list for the city of Corona where this particular agent works corona reo and this is the list for the franchise, as you can see there are over 3000 names of victims of the SCAM. REO Excell Report

To the right is the petition link, by adding your name, you are DEMANDING a recall of this judge and making it known that ANY JUDGE found to be in collaboration WILL BE NEXT!

Here is the petition intent currently in review. NOTICE OF INTENTION TO CIRCULATE RECALL PETITION


***************************************************************************

Ya really want to rattle these cages, a very powerful question for you to ask a judge in this town is about their own public access link…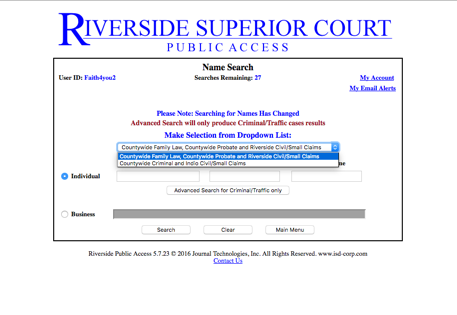 Now here is the thing. Countrywide Family law stemmed as a "legal" insurance policy to homeowners by Countrywide Home Loans… This would make it appear that the banks are actually controlling the courts from a coverage they initially offered the Homeowner as a form of "protection". What it even more interesting is that if you actually sign up to follow a case, it refers to the case as "transactions" . Since when are the California Courts allowed to conduct transactions with BANK ATTORNIES?





Your Honor… please explain how this is NOT a MASSIVE CONFLICT OF INTEREST!

DO NOT ENTER THESE COURTS WITHOUT ADVOCATES / WITNESS by your side, and ALWAYS PAY FOR YOUR OWN COURT REPORTER… YOU WILL NEED TO REMAND THESE CASES TO FEDERAL. IF YOU WERE A VICTIM OF THESE COURTS, PLEASE SIGN OUR PETITION AND INDICATE IF YOU WOULD LIKE TO BE MADE A PART OF A CLASS ACTION AGAINST THESE COURTS.


Recall Petition Process Handbook
JOIN THE MOVENT TO STOP JUDGES FROM AIDING AND ABETTING THE THEFTS OF OUR HOMES!

LET THIS SERVE AS NOTICE, WE THE PEOPLE TO WHOM YOU ARE SUPPOSED TO SERVE…..DEMAND CLEAN HANDS!!!!

AND IF YOU WISH TO KNOW WHERE THEY LIVE, THE DEPARTMENT OF REAL ESTATE MAKES THIS INFORMATION PUBLIC RECORD, WHILE THIS JUDGE MAY HAVE GOTTEN THE PUBLIC ACCESS LINK FOR HIS CA 700 FORM TAKEN DOWN, I DOUBT THE DRE WILL ACCOMMODATE THE REQUEST TO REMOVE HIS WIFES INFORMATION ON THE DRE LICENSE LOOK UP LINK .


(MAKES YOU WONDER JUST HOW SAFE THEY ARE GOING TO BE SLEEPING WHEN THIS GETS OUT… KARMA REALLY SUCKS)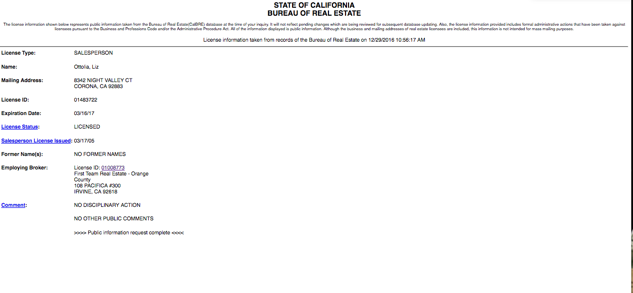 Brought to you by "The Freedom of Information Act " (FOIA), 5 U.S.C. § 552, is a federal freedom of information law that allows for the full or partial disclosure of previously unreleased information and documents controlled by the United States government. Congress shall make no law respecting an establishment of religion, or prohibiting the free exercise thereof; or abridging the freedom of speech, or of the press; or the right of the people peaceably to assemble, and to petition the government for a redress of grievances. Payback is … Well you know… Disclaimer "All statements are made in my private capacity and not on behalf of my employer past or present.